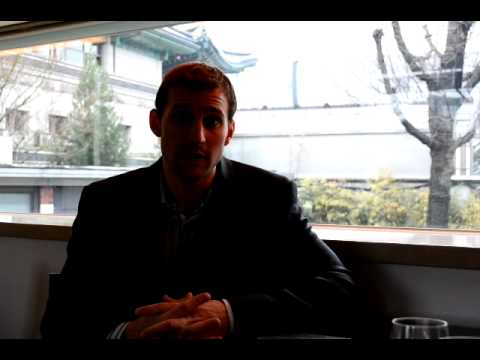 By Joshua Hall
Last month I had the pleasure of talking to Tom Gerrie about his family's vineyard, Cristom. We talked about Willamette Valley soils and the implications of the Amercia-Korea FTA (KORUS) for wine producers.
Here are a few quotes from the interview:
"I'm here in Korea, happy to be here because it's a great market, a very sophisticated market. I think there's going to be a lot of opportunity here because of the agreement with the USA like there was with the Chilean agreement…I think it's going to greatly benefit those wineries if they can cross the Pacific and get here. I think it's such an exciting market here. It's such a sophisticated market, that I think Koreans will understand Oregon's philosophy of allowing the land to make the wine. "
Tom also talked about how the terrior of Williamette Valley helps produce great pinot noir.
"We have sedimentary soils that were once the ocean floor, we have volcanic soils from volcanoes that erupted over the last 15 million years. And at the end of the last ice age we had tremendous water flow as the ice melted and washed incredible amounts of soil into the Willamette Valley. I think all those geological events make the Willamette Valley really special. And the climate with our cool breezes really make our pinot noir special."
Click on the video to watch the interview with Korean subtitles.